Activities/Announcements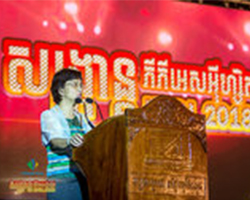 03 Apr 2018
Celebration ends a year of success and growth at Cambodia's leading special economic zone with huge event Phnom Penh, 2nd April 2018 - Phnom Penh Special Economic Zone (Phnom Penh SEZ) celebrated Khmer New Year in style – with the 2018 edition of the annual event held under the name of "SANGKRANTA PPSEZ IDOL 2018" to celebrate Khmer New Year and to give a chance for workers in Phnom Penh SEZ to show their talented performance attracting more than 27,000 people on Saturday night, March 31, 2018.
Continue Reading
---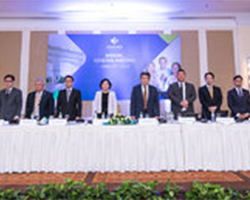 20 Apr 2018
The Kingdom's leading economic zone, the first private Cambodian company on the Cambodian Stock Exchange, received strong approval for its strategy from shareholders
Continue Reading
---
28 Apr 2018
In the morning of April 28th, 2018, Phnom Penh SEZ Plc. was honored to witness the Grand Opening Ceremony of WINSUN (CAMBODIA) CO., LTD., a new Taiwan company producing diapers and pull-ups which we are proud and delighted to have in our zone.
Continue Reading
---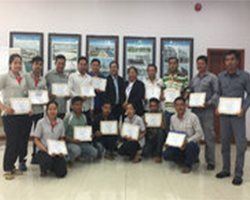 26 Apr 2018
In collaboration with the Technology Promotion Association (Thailand-Japan) - TPA an organization based in Bangkok and has more than 40 years' experience in providing training services and with the Japan-Thailand Economic Cooperation Society - JTECS has established since 1972 in Tokyo, Phnom Penh SEZ Plc. conducted its two-days Pre-Job Training Program on April 24-25, 2018 at Phnom Penh SEZ's training room with 15 participants from different factories in the zone.
Continue Reading
---